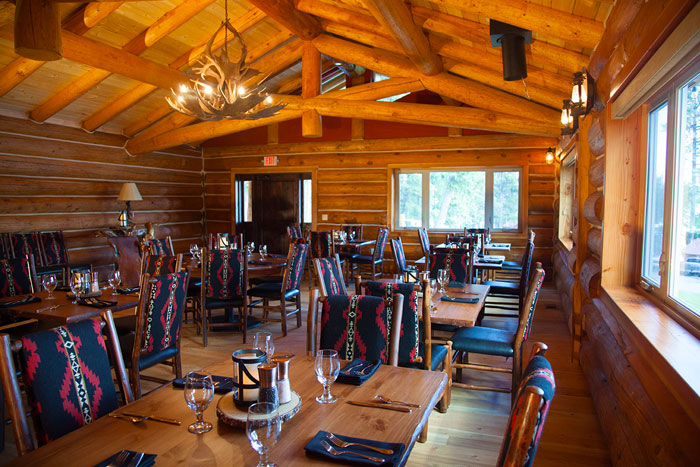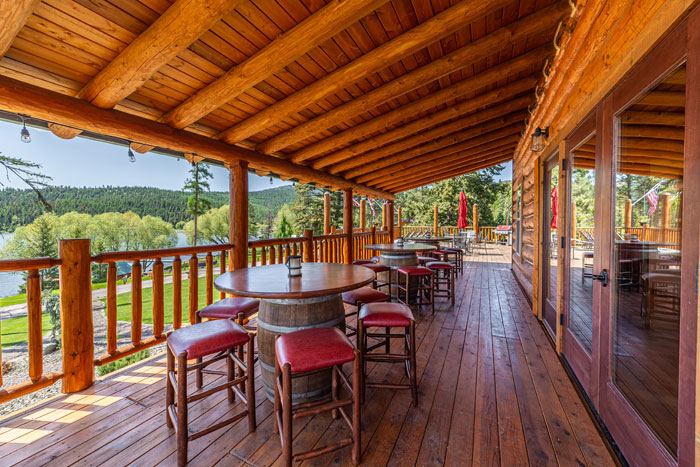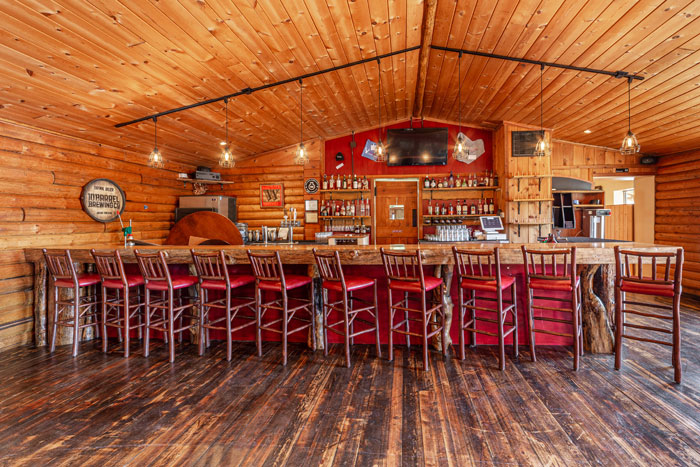 Dine with Us
We offer a full-service restaurant and bar where you can enjoy delicious food prepared seasonally by our chef. We serve dinner five days a week in our elegant dining room and offer a more casual setting on our beautiful deck with sweeping views of the lake. Dinner is also served in the Double D Bar on a first come first service basis. You can also enjoy a picnic style lunch from our general store on the lakeside deck.
---
Hours
Dinner
Winter Hours
Friday – Saturday
4:30 – 9:00
We will be closed Christmas week, December 22 – 25.
The following week we will be open Wednesday – Friday, December 29, 30 and 31.
Food & Wine Pairing Wednesday, December 29 at 6:00
New Year's Celebration Friday, December 31
Double D Bar
Wednesday – Saturday 3:00 -10:00 PM
Lunch (Coming Soon!)
Please check back
Breakfast (Coming Soon!)
Please check back
Specials
Menu changes weekly! Attached is a sample menu.
---
"Fantastic food, ambiance, and service. Outstanding dining room with view's of the lake, and surrounding mountains. "
— Lodge Guest, Park City Utah
"This restaurant is an unbelievable gift to this area. I'm not super rich or from out of state as some other reviewers suggest the customers who come here are. The food is outstanding. It is very reasonably priced and I've never had anything that even bordered on poor service.
To be able to get all of this in such a remote and scenic area is a gift and my family is very thankful."
— As seen on Trip Advisor