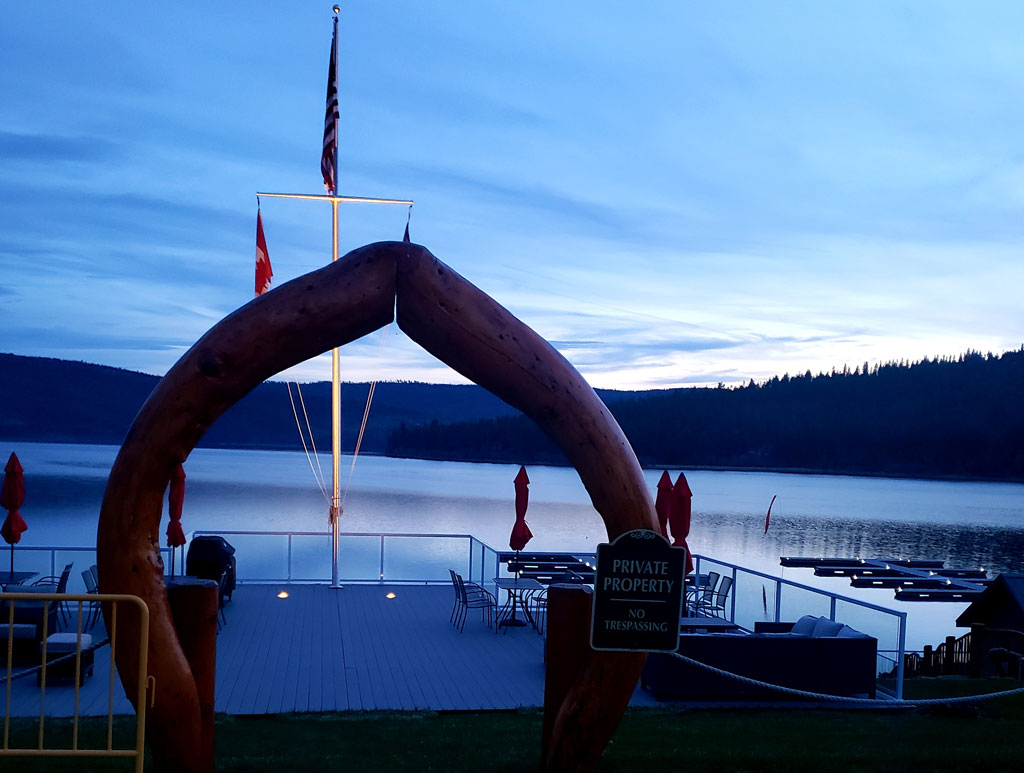 Off the beaten path, Lake Mary Ronan is brimming with year-round activities. From hiking and golfing to kayaking and fishing, there is something for everyone. Adventure-seekers and water sport enthusiasts travel to Lake Mary Ronan for the fishing, boating, bluebird skies, and dirt trails. Whether you're looking to unwind and disconnect or find an escape in the great outdoors, Montana is waiting.
With June right around the corner, the Donna's are here to make your summer an unforgettable, activity-filled adventure. In addition to guest amenities at the Lodge at Lake Mary Ronan— boating, canoeing, great food, our amazing coffee shop, sipping a cocktail and watching beautiful sunsets from our flag deck, etc. — there is also plenty of recreation nearby.
Nature Hikes, Trail Running, and Mountain Biking
Trails are numerous in the area. Whether you're interested in scenic views, long strolls, or vigorous hikes, there is no shortage of paths near Lake Mary Ronan. Below are a few of our favorite locations:
Check out AllTrails for a more extensive list.
National Parks
Glacier National Park is called the Crown of the Continent. The famous pass — Going-to-the-Sun Road — at an elevation over 6,000-feet, marks the Continental Divide. It is one of the most beautiful drives in the country. You could spend a week at Glacier and not see it all. There are many lakes within Glacier National Park, each stunning in their own right, Lake McDonald, Avalanche Lake, St. Mary Lake, Two Medicine Lake, etc. There are also many waterfalls: Virginia Falls, St. Mary Falls, Swiftcurrent Falls, Running Eagle Falls, and more. Glacier National Park is less than 90 minutes from the Lodge and Resort at Lake Mary Ronan.
Flathead National Forest, adjacent to Glacier National Park, runs along the west side of the Continental Divide. It covers over 2.4 million acres of which 1 million acres is a designated wilderness. This area contains the 15,000-acre Jewel Basin Hiking Area, Great Bear, Mission Mountain, and the Bob Marshall Wilderness Area. Other points of interest include the Hungry Horse Dam, Whitefish Mountain Resort, and the Chinese Wall.
Summer Events
In addition to fishing, kayaking, hot air ballooning, and more, there are also numerous events near Lake Mary Ronan. From May to August, music and art fill the great outdoors. We recommend checking out these fairs and festivals before booking your stay at the Lodge. These are where culture meets nature, an opportunity to heighten all senses.
For a list of full amenities (both at the Lodge and nearby) click here!